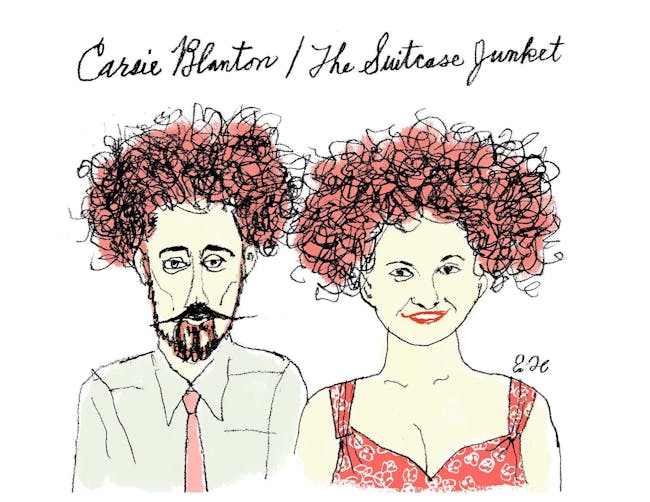 PRESENTED BY CLUB HELSINKI
The Suitcase Junket
Carsie Blanton
Helsinki Hudson Presents Carsie Blanton & The Suitcase Junket
Carsie Blanton and The Suitcase Junket caught each other's sets from backstage at a rained-out festival in the Pine Barrens of New Jersey in the Summer of '18, and they both went, Holy shit. What is that? The obvious next move was to hit the road, together.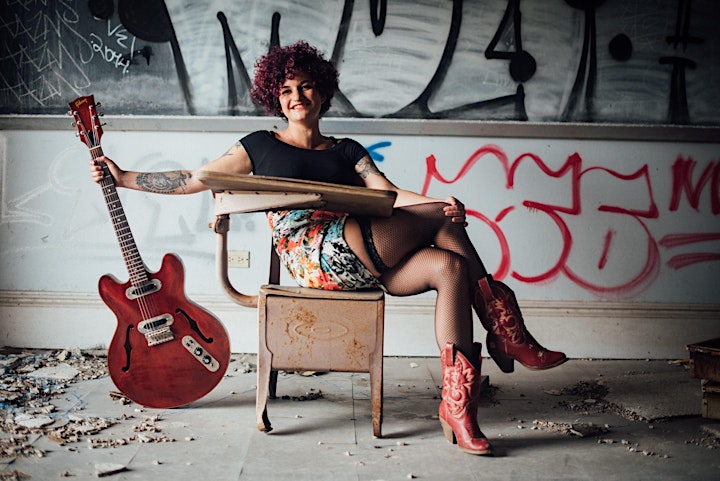 "Carsie Blanton bursts with ideas and opinions…. What she is talking about is almost always earthy if not downright down and dirty ... Buck Up is shaping up to be one of my favorite albums of the year." — Ken Tucker, FRESH AIR
"…she tackles gender expectations, genre norms, societal expectations and sex through songs that are as smart and funny as they are well-constructed." — ROLLING STONE
Carsie Blanton has been called many things- a provocateuse, a hedonist, a revolutionary. And though her art reveals itself in many forms, it's her songwriting that draws people in. Blanton's latest, Buck Up, is an album that though born out of disillusionment, insists upon beauty and sheer musical fun. The inspiration for Buck Up struck Carsie, post-election (11/2016) when as she puts it "America broke my heart, and then some scoundrel re-broke it". The new album, which features Oliver Wood on the title track, is a collection of narratives flecked with grief but told through Carsie's infectious swagger and razor sharp wit, buoyed by her silvery vocals. Currently making her home in New Orleans, Carsie Blanton has always been a little unorthodox. Raised on a commune near Luray, VA, Carsie was unschooled until she left home for Oregon at the age of sixteen when she began songwriting. Her lifelong love of jazz, Motown, and classic songwriting led to a strict code for what makes a good song: hooks, humor, sex and soul. With an eclectic range of influences and inspiration that includes Fats Waller, Nina Simone, Dolly Parton, Chance The Rapper and Courtney Barnett, Carsie has created a genre-defying sound that matches her singular style. A prolific creator, Carsie has also gained popularity for her blog, which tackles questions of love, the creative process and sexuality, her captivating music videos, which celebrate women, dance, and the city of New Orleans and her sexy card game, The F'ing Truth, which has been praised by sex columnist Dan Savage.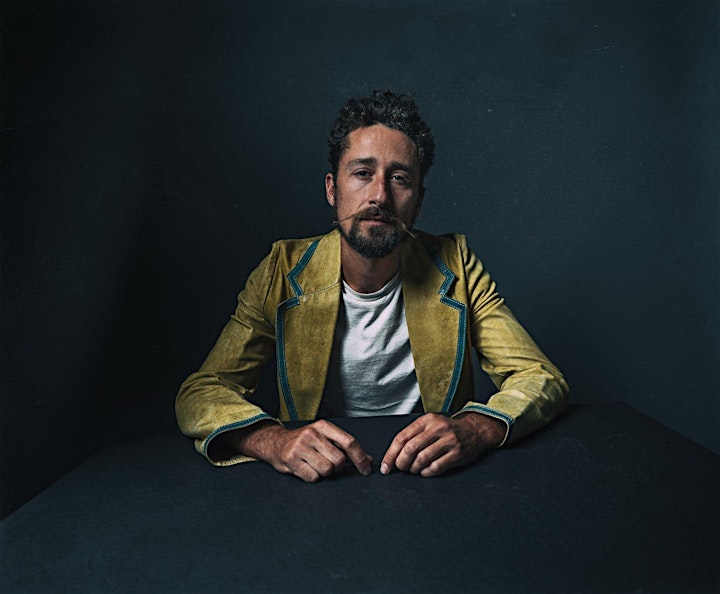 "A living, breathing, throat-singing, road-tested, avant-garde, one-man-band who is in a state of perpetual motion... gutsy, fuzzed-out, groove-laden psych rock." – NPR Music

"The overall sound lands somewhere between the Avett Brothers and early, dirty Black Keys. There's a Tom Waits-vibe in the fuzzy-megaphone reverb mic, and something ancient, near tribal, in his whistles and moans." –The Boston Globe

The latest album from The Suitcase Junket, Mean Dog, Trampoline, is populated by characters in various states of reverie: leaning on jukeboxes, loitering on dance floors, lying on the bottoms of empty swimming pools in the sun. Despite being deeply attuned to the chaos of the world, singer/songwriter/ multi-instrumentalist Matt Lorenz imbues those moments with joyful wonder, an endless infatuation with life's most subtle mysteries. And as its songs alight on everything from Joan Jett to moonshine to runawaykites, Mean Dog, Trampoline makes an undeniable case for infinite curiosity as a potent antidote to jadedness and despair. Lorenz draws from a fantastically patchwork sonic palette, shaping his songs with elements of jangly folk, fuzzed-out blues, oddly textured psych-rock. "The Suitcase Junket is a master of musical imagination," wrote World Cafe. Rochester City Newspaper put it: "Now this is the shit I'm talking about, Jack. The Suitcase Junket is a lo-fi, low-tuned, low-down blast of end-times folk blues. It's crude; it's magnificent. With a stage set-up that resembles a junkyard foley stage or Fred Sanford's living room, The Suitcase Junket — one man band leader Matt Lorenz — incants and intones like a cross between Hound Dog Taylor and a Tuvan throat singer who has swallowed a bird. Take the singer-songwriter idiom, give it a low grade fever and a guitar and this is what you get. Captivating, mesmerizing, and gone ... real gone." Lorenz lives and homesteads in rural Western Massachusetts.

Ticket Policy

Many of our shows sell out well in advance. All sales are final; no refunds and no exchanges.

To Guarantee seating, please purchase Reserved Seating Ticket Levels.***General admission does not guarantee a seat.

For General Admission shows, tables and seating in the club can be guaranteed only with a dinner reservation. General admission does not guarantee a seat.

Flash photography is prohibited. We are a 21+ club.

All event information is subject to change. Please check back before date of event. Late table reservations will be released once the show has started. Helsinki Hudson reserves the right to change ticketed sections without notice.

Venue Information:
Club Helsinki
405 Columbia St
Hudson, NY, 12534